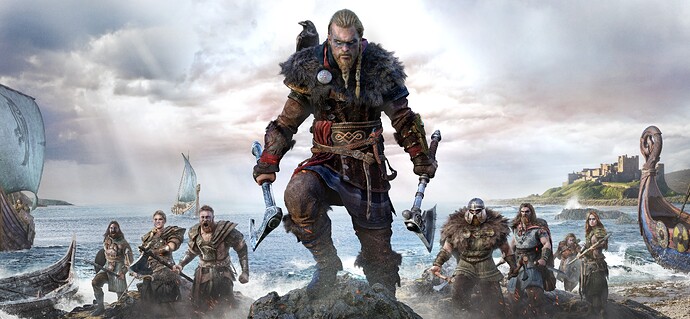 So, wir dürfen ja jetzt schon eine Weile durch Engleland wüten. Wie gefällt es euch denn?
Ich muss sagen, so richtig klick hat es noch nicht gemacht. Im Vergleich zu Odyssey ist das Kampfsystem irgendwie langsamer geworden, dafür fehlt bei den Schlägen aber einfach die Wucht. Da ist man von einem God of War einfach schon besseres gewohnt.
Grafisch sieht es schön aus, durch das Setting ist aber nun Mal alles eine Stufe grauer und matschiger. Es sieht teilweise aus wie bei The Witcher, nur nicht ganz so lebendig. Da vermisse ich das schöne Griechenland schon sehr.
Bisher hat es mich nicht so gepackt wie Odyssey, wo ich wirklich jeden Punkt der Karte erobern wollte. Dafür ist das bisher gesehene einfach nicht überzeugend. Achja und die Sprache ist wirklich sehr anstrengend, es ist quasi eine Mischung aus deutsch mit nordischen Begriffen.